The ISA Board Certified Master Arborist credential is the highest level of certification offered by International Society of Arboriculture (ISA). This credential recognizes ISA Certified Arborists who have reached the pinnacle of their profession. In addition to passing an extensive scenario-based exam, candidates must abide by a Code of Ethics, which ensures the quality of work. Fewer than two percent of all ISA Certified Arborists® currently hold this certification, and All About Trees has two! We are very lucky to have two individuals with the Board Certified Master Arborist credential.
This is a remarkable achievement! To view more information on this certification and its requirements, please visit https://www.isa-arbor.com/Portals/0/Assets/PDF/Certification-Applications/cert-Application-BCMA.pdf
---
ALL ABOUT TREES TWO ISA BOARD CERTIFIED MASTER ARBORISTS!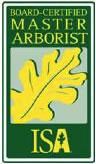 Noel Boyer
ISA Board Certified Master Arborist®
MW-3904B
.
---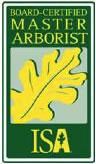 Will Branch
ISA Board Certified Master Arborist®
MW-4737B
.
---
Our Certified Arborists
In addition to two Board Certified Master Arborists, All About Trees also has seven ISA Certified Arborists on staff. To view a list of our Certified Arborists, click here!
---
Contact Us:
If you would like to schedule an estimate, please call the office at 417-863-6214. Our office hours are Monday-Friday, 8:00 am – 4:00 pm. If you miss us, please leave us a detailed voicemail message with your name, address, phone number, email, and tree concerns.
We prefer a call, but if you are unable to do so, please use the contact form below.